The wiki is lacking in content. You can help by creating a new article. See the to do list for more ways you can help.
Hironobu Sakaguchi
From Final Fantasy Wiki
Jump to navigation
Jump to search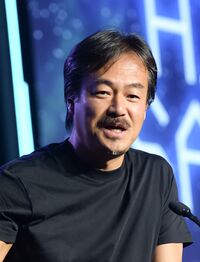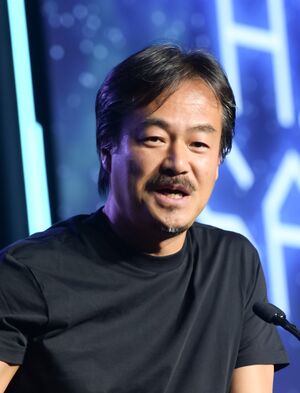 Hironobu Sakaguchi (坂口 博信, Sakaguchi Hironobu?) (born November 25, 1962) is a video game designer and the creator of the Final Fantasy franchise. He left Square Enix and founded the studio Mistwalker in 2004.
Sakaguchi has had a long in gaming with over 100 million units of video games sold worldwide. Sakaguchi took the leap from games to film when he took the directorial role in Final Fantasy: The Spirits Within, an animated motion picture based on the Final Fantasy franchise. However, the movie was a box office failure, and lead to the closure of Square Pictures.
As a game designer, Sakaguchi has set standards of creativity that continue to be both influential in the way games are created and played. A long time proponent of bringing together the story telling vehicle of film and the interactive elements of games, Sakaguchi continues to move the industry by creating imaginative and beautiful stories through both media. The Final Fantasy series has sold more than 40 million units worldwide and continue to be a popular franchise.
Games credited
[
edit
]
These are the Final Fantasy-related games that Sakaguchi has worked on.
This article is a stub. You can help the Final Fantasy Wiki by expanding it.