The wiki is lacking in content. You can help by creating a new article. See the to do list for more ways you can help.
Tetsuya Nomura
From Final Fantasy Wiki
Jump to navigation
Jump to search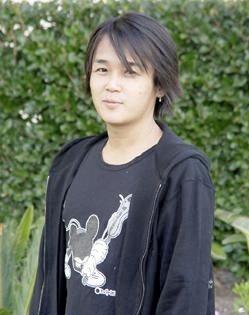 Tetsuya Nomura (born October 8, 1970 in Kochi, Japan) is a Japanese video game director and character designer employed by Square Enix. He is best known for being the creator and director of the Kingdom Hearts series.
Tetsuya Nomura started out as a monster designer for Final Fantasy V and Final Fantasy VI. He first gained attention when he became the lead character designer for Final Fantasy VII and its related titles in Compilation of Final Fantasy VII. Nomura would later go on to design the characters for Final Fantasy VIII as well as Final Fantasy X before the first Kingdom Hearts title.
Tetsuya Nomura returned as the character designer for the Fabula Nova Crystallis: Final Fantasy series starting with its first title, Final Fantasy XIII.
In the Kingdom Hearts series, most of the Final Fantasy characters are ones that were strictly designed by Nomura, meaning that a majority of the characters are from Final Fantasy VII, Final Fantasy VIII, and Final Fantasy X. Others, such as Setzer Gabbiani (Final Fantasy VI) and Vivi Ornitier (Final Fantasy IX), were not designed by Nomura, but they would make their Kingdom Hearts series debut in Kingdom Hearts II after Nomura's staff pressured him to include them.
This article is a stub. You can help the Final Fantasy Wiki by expanding it.